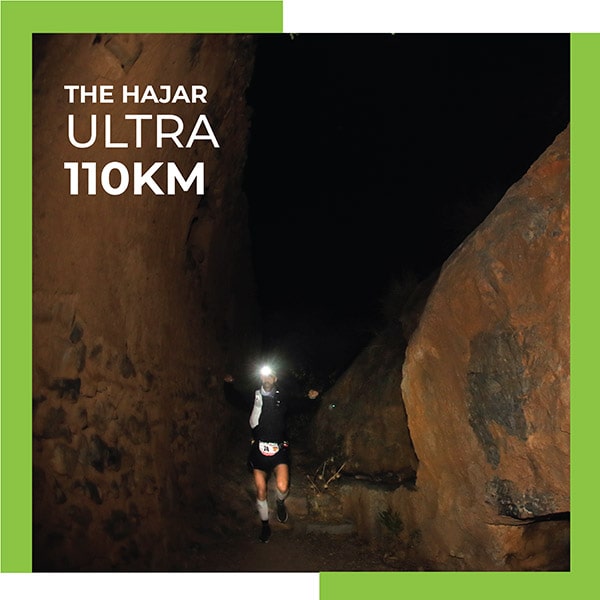 THE HAJAR ULTRA
A classic route that takes runners through the most challenging terrains of Al Hajar Range Mountains.
Distance: 114 KM
---
23 November 2023
---
5700m Elevation
---
5 ITRA Points
SKYWARD CANYON
A  breathtaking  trail that combines flat run followed by  a challenging ascent in Al Hajar Mountains .
Distance: 54 KM 
---
24 November 2023
---
2340m Elevation
---
3 ITRA Points
SCENIC SPRINT
A completely new addition to the event, a trail that combines fun and excitement all at once and offers a charming view of the village from the top of the mountain.
Distance: 22 KM
---
24 November 2023
---
530m Elevation
---
1 ITRA Points
September 1, 2023
Omani trail running champions, Hamed Al Harthi, Hamdan Al Khatri, Mohammed Al Shizawi, and Issa Al Abri, etched their names in history as they conquered the
[…]
August 28, 2023
Oman's trail running champions are poised to shine on the international stage as four exceptional athletes – Hamed Al Harthi, Hamdan Al Khatri, Issa Al Abri,
[…]