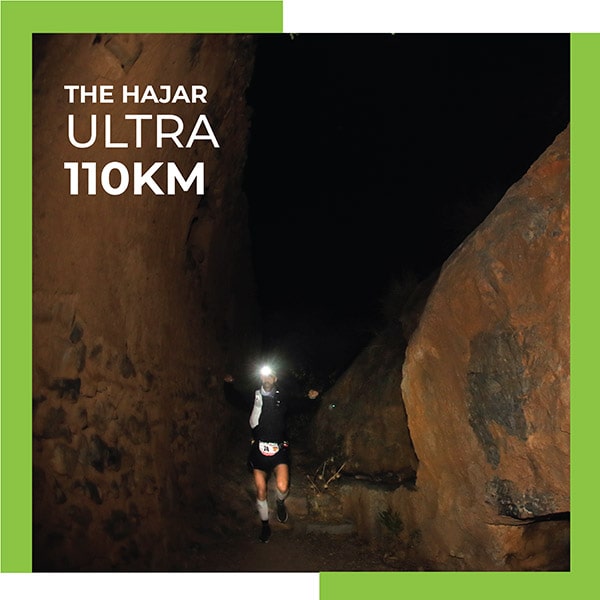 A classic trail that takes professional runners through the most challenging terrains of Al Hajar Range Mountains.
START TIME
06:30 AM

TIME LIMIT
36 hours
START LINE
Al Hamra

FINISH LINE
Birkat Al Mouz
DISTANCE
114 KM

ELEVATION GAIN
5700m
Ready to hit the trail? Check out the technical guide for everything you need to know about the course map, the checkpoints, mandatory kit, prize money and more.
A high-resolution map of the route, showing all trails, aid stations, and other important features. The map should be detailed enough to help runners plan their race strategy.
You may either explore the trail online or load the GPX file into your running watch.